The greatest truths are those spoken in the silences we share.


This is me.
This is you.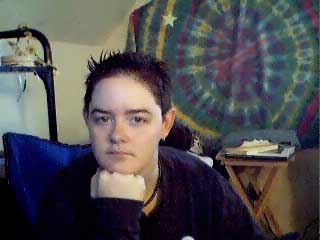 A Fairy Tale Love
It's strange how the universe brings people together at just the right moment sometimes. We stepped into each other's lives at that perfect time for each of us to fall in love. I cannot begin to say how much you mean to me. I cannot begin to pretend that there are any words that I could use to describe what I feel for you. This love snuck up on me and swallowed me whole. And now I live in utter bliss, just knowing that you are there, and that you love me this way, too.
---
---
---
Thank you for all that you are to me. I love you with all my heart, Heather.

As we now prepare to spend our first Christmas together, I celebrate for a happiness I have never known before. You truly are the girl that I have dreamed of. Though we have our differences, we always come back to each other. When I look into your eyes, I see home. When I am in your arms, I feel home. You are my safety, my shelter, my everything. You help me stay strong. I love you with a strength and depth I have never known. Thank you for being so wonderful. Thank you for being you. Merry Christmas Darling.


This page has been viewed

times.